On 21 November 2019, the IFRS Foundation published a guide to help companies determine their accounting policies when preparing IFRS financial statements.
IAS 8 Accounting Policies, Changing in Accounting Estimates and Errors specifies the requirements for selecting and applying accounting policies.
In the absence of an IFRS Standard that specifically applies to a transaction, other event or condition, management uses its judgement in developing and applying an accounting policy that results in information that is reliable and relevant to an investor's economic decision-making needs.
The IASB guide illustrates the following three-step process: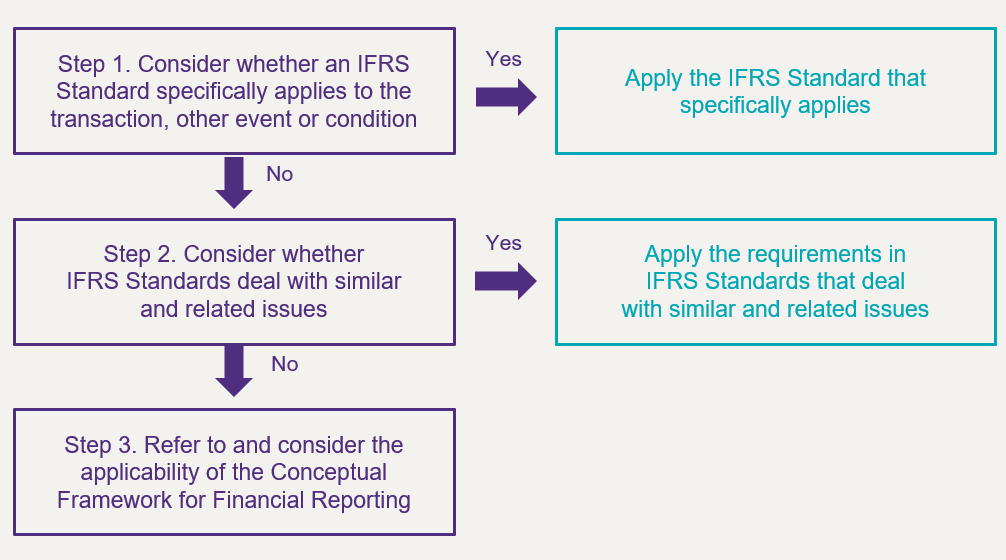 Since financial reporting framework in Singapore is similar to IFRS, the abovementioned three step process can also be used by companies reporting in Singapore under SFRS (I) or FRS
Source: https://www.ifrs.org/news-and-events/2019/11/guide-how-to-select-and-apply-accounting-policies/
Download the IFRS Guide
Download PDF [200 kb]