Wherever you are in your business lifecycle, your tax profile, obligations and incentives are unique to your organisation, industry, operations, locations, even your future plans.
If you are just starting up, you will need to structure your business tax effectively and manage any employment tax issues. As your business grows and expands, so do your general and transactional tax obligations and compliance.
Grant Thornton's tax team works alongside our clients at all stages of their business lifecycle. We use a combination of reason and instinct based on our experience and local insights to develop strategies that help you understand and manage your tax liabilities and risk in a transparent and ethical way.
Career
Explore a career with our tax team
Our people are at the core of our business. From autonomy at work to dedicated mentorship, our people are empowered to decide the direction and pace of their career development.
Browse career opportunities
Keep up to date with the latest news
Subscribe for timely technical updates and keep on the pulse with industry developments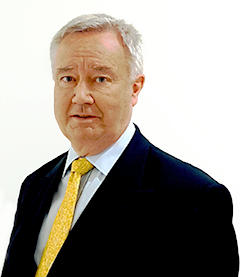 Singapore
Head of Tax
Singapore
David has over 30 years of international tax experience having practiced in the United Kingdom, Australia and Singapore. He has an impressively extensive range of clients across a vast number of industries.
Learn more about David Sandison