Financial Reporting Outsourcing
Financial Reporting outsourcing is a growing trend among middle market and startup companies, as it provides them a cost-effective way to improve the finance and accounting function. The key benefits of outsourcing include access to expert finance and accounting professionals, enhanced processes and technologies.
Outsourcing also provides companies flexibility to scale resources up and down as needed with no fixed obligations, thereby alleviating the burden of hiring, training and maintaining accounting staff. More importantly, outsourcing enables middle market and startup companies to focus on growing the business and leave the rest to experts.
How we help
Financial statement preparation
We assist in drafting a full set of SFRS and IFRS financial statements which includes the following:
Directors' Statements;
Statement of Profit or Loss and Other Comprehensive Income;
Statement of Financial Position;
Statement of Changes in Equity;
Statement of Cash Flow; and
Notes to the Financial Statements.
This solution is ideal for clients with the following characteristics:
Shortage of qualified accounting staff required to prepare financial statements,

Companies where preparation of financial statements results in distraction from core operational activities for the finance teams,

Increased difficulty in meeting compliance due to frequent revisions to accounting standards which requires the staff involved to be sufficiently skilled; this is especially challenging when this task is performed only annually,

Inconsistencies in the presentation and the degree of compliance with accounting standards.
Consolidation
Learn about our proprietary consolidation tool.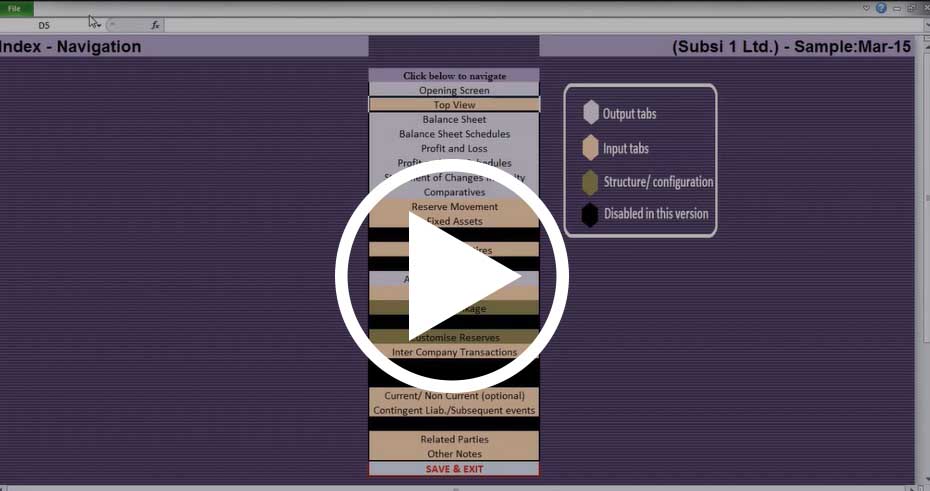 The tool is designed in Microsoft Excel and assists in automating preparation of standalone and group financial statements.

The tool uses trial balance of individual units or entities as the starting point and produces consolidated financial statements of the group.

It supports multiple levels of consolidation and generates financial statements at each level.

The tool automatically calculates minority and exchange translation amounts and also facilitates elimination of intercompany balances.
This solution is ideal for clients with the following characteristics:
Use of excel workbooks to prepare consolidation workings

Reporting under multiple GAAPs outside their accounting system

Consolidation workings are repeatedly revised due to changes in subsidiaries' financial statements

Struggle to follow a common/ consistent chart of accounts across the group
Technical on-call advisory
With major changes to accounting standards for Revenue recognition, Financial instruments, and Leases, in recent years the accounting rules have become complex. With increased complexity companies need to ensure new contracts and transactions are assessed for compliance with accounting standards.
Our Financial Reporting Advisory services team can help you on ongoing basis with following:
Review of existing contracts to identify impact under new guidance.

Suggestions on accounting treatment and appropriate journal entries in various scenarios.

Perform computations for transition adjustments.

Prepare excel templates for computation of transition adjustments.

Suggestions on disclosures under new standard.

Training of finance and other team on the new standard and how it may impact the Company.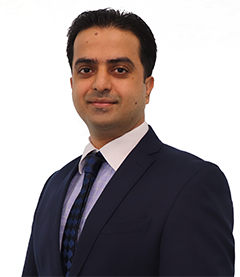 Singapore
Partner – Financial Reporting Advisory Services
Singapore
Chetan has more than 16 years of experience in servicing large national and multinational clients in the areas of Assurance, Indian GAAP, US GAAP and IFRS technical accounting advisory, specialising in financial instruments, leases, consolidation and revenue recognition.
Learn more about Chetan Hans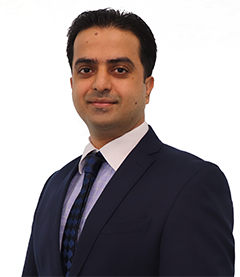 Keep up to date with the latest news
Subscribe for timely technical updates and keep on the pulse with industry developments