With constant changes in labour and taxation systems, payroll is one of the most challenging responsibilities a company faces. Managing personnel commitments can also be costly and time-consuming.
Outsourcing your payroll processing allows the management team to focus on core competencies, enabling them to concentrate on what's really important to the business. Our team of well-experienced professionals can handle your payroll requirements whether you have just hired your first employee or have outgrown your current payroll capabilities.
How we help
In addition to the computation of employees' pay, we also provide the following services under our payroll processing assistance:
Set-up payroll
Monthly processing of payslips & CPF forms
Set up telegraphic transfer/direct debit details for payment to CPF Board
Tax clearance obligations on foreigners ceasing employment
Annual year-end processing Form IR8A and relevant Appendices
Electronic filing of forms to IRAS and CPF Board
Provision of bank files
Claims for government reimbursements (e.g. NSMan; maternity; paternity, etc)
Payroll advisory services
Equity reporting and advisory services
Tax advisory services
Shadow payroll services
Expatriate tax compliance and advisory services
Payroll reviews and assistance with voluntary disclosures to IRAS and/or CPF Board
Career
Explore a career with Grant Thornton
Our people are at the core of our business. From autonomy at work to dedicated mentorship, our people are empowered to decide the direction and pace of their career development.
Browse career opportunities
Why Grant Thornton
Drawing on the knowledge and insights of our Singapore team as well as our global network of professionals, we will work with you to deliver insightful personalised solutions that deliver tax efficiencies, ensure global compliance and manage costs.
An experienced team

Our team has experience advising multinational clients across different industries and can provide solutions that make sense for your business.

Dedicated service

From partner to staff, each member of the team is committed to ensuring that your business achieves the value you are looking for.

Journeying with you, at your speed

Issues arise, goals evolve, needs change. Our flatter structure and agile approach quickly adapts to your way of working.
CASE STUDY
Managing complex CPF calculations
Following complaints around their Central Provident Fund (CPF) contributions, a firm was able to reconcile eight years of payroll and come to an agreement with both the CPF Board and the ex-employees.
Read the case study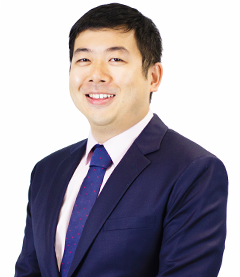 Singapore
Partner - Employer Solutions & Private Clients
Singapore
Adrian Sham has over 15 years' experience as a tax advisor focusing on advising companies, private clients and their families in Singapore on their tax structure and compliance requirements.
Learn more about Adrian Sham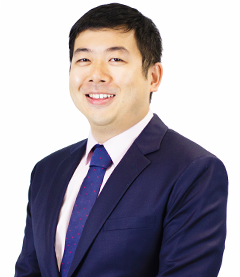 Keep up to date with the latest news
Subscribe for timely technical updates and keep on the pulse with industry developments