In today's complex and global business landscape, businesses aspire to operate ethically and be perceived as such in order to gain trust with their business partners and stakeholders and to ensure the sustainability of the enterprises.
Oftentimes, businesses are faced with unethical conduct posed by internal and external risks which can be detrimental, placing the company in compromised situation and mired in long-drawn disputes, amongst others.
Our team has dedicated our careers to support clients in helping them navigate and traverse these difficult terrains fraught with integrity risks. Be it advising clients to proactively improve their internal anti-fraud and corporate governance framework, supporting them in performing forensic investigations or dispute resolution, we set out to collaborate with the clients and are committed to helping the clients achieve their objectives.
How we help
Forensic investigation
Independent and targeted inquiries into large and complex assignments covering fraud and asset dissipation, bribery and corruption, special audit, and the right of audit.
Disputes advisory
Expert witness services including acting as party-appointed experts supporting claimants or respondents.
Digital forensics
Collect, preserve, image, process and review electronically stored information (ESI) including employing data analytics to sieve and analyse large data.
Anti-financial crime advisory / Corporate compliance
We provide assessment and advise clients on the design of their compliance programmes by performing current state assessment and gap analysis against international standards and best practices.
Corporate intelligence
We perform researches to understand prospective business partners or targets using desktop research including specialist databases and/or human intelligence.
Cybersecurity
Respond to cyber incidents through collection of data logs and forensic imaging of impacted systems. We assist clients in effecting a mitigation strategy and recovery protocol, reviewing and reporting on root cause of the incident and providing recommendations for improvements.
Why Grant Thornton
We pride ourselves on our collaborative approach in working with our clients' internal teams, their wider stakeholders and external advisors.
Forensically sound methodology

We employ forensically sound methods to gather and preserve evidence and assist clients to establish facts to respond to allegations of fraud, bribery, misconducts as well as inquiries posed by regulators and/or authorities. This will ensure admissibility of evidence in court proceedings where required.

Integrated approach

We provide an integrated approach in assisting clients to address their concerns, encompassing initial evidence gathering or early case assessment, a phased-approach in investigation process and provision of fact-based reports, or the delivery of expert evidence. Where required, we can bring in support from our asset recovery teams.

Value adding

Our experts are invested in understanding our clients' unique requirements and supporting them to achieve their goals and objectives. We are committed to ensuring that our clients achieve the value they are looking for.
Career
Explore a career with Grant Thornton's forensic advisory team
Our people are at the core of our business. From autonomy at work to dedicated mentorship, our people are empowered to decide the direction and pace of their career development.
Browse career opportunities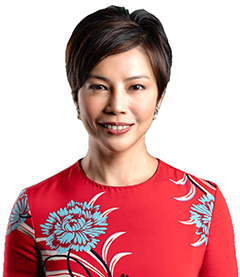 Singapore
Partner - Head of Forensic Advisory
Singapore
Belinda has more than 25 years of experience where she specialises in complex fraud and corruption related investigations, financial statement manipulations, assets misappropriation, accounting issues surrounding Foreign Corruption Practices Act (FCPA), anti-corruption and litigation support engagements.
Learn more about Belinda Tan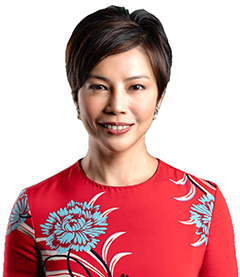 Keep up to date with the latest news
Subscribe for timely technical updates and keep on the pulse with industry developments