People are often the most important asset of a business and they are becoming more and more mobile, leading to more reporting complexities.
Our Employer Solutions team works with a range of dynamic businesses to ensure that they are and remain compliant in Singapore as well as globally as a result of their employees' movements. This ranges from running local payroll, to implementing a global equity reward scheme to advising you on the structure of your employees' cross-border travel.
How we help
Global Mobility Services for the organisation -
Strategic assignment planning including assignment policy development, including equalisation, protection and 'host plus'
Budgeting and cost management
Global tax compliance and advisory services for your people
Global Mobility Services for your people -
Arrival and departure tax briefings and compliance
Coordinated global tax preparation and global consulting services including assessments, audits and notices
Tax equalisation and protection reconciliation
Equity schemes and long-term incentive plans (LTIP) -
Guiding you through different LTIPs such as

Stock Options, Restricted Shares, Restricted Stock Units, Employee Stock Purchase Plans, phantom plans (such as Stock Appreciation Rights)

Assistance with the implementation of LTIPs
Tax and Social Security compliance and advisory
Assisting with tax aspects of the documentation
Employment tax services - guiding you on your tax, Central Provident Fund contributions and other compliance obligations for your people, consultants and directors
CASE STUDY
A compliant global mobility programme that engaged employees
A British-based company was able to move to a tax equalised programme and manage their tax exposure so that they would be compliant with global rules.
Read the case study
case study
A coordinated roll-out for an Employee Stock Purchase Plan
With detailed evaluation and consideration for both employer and employees, the firm successfully introduced an Employee Stock Purchase Plan for Singapore employees.
Read the case study
Why Grant Thornton
Drawing on the knowledge and insights of our Singapore team as well as our global network of professionals, we will work with you to deliver insightful personalised solutions that deliver tax efficiencies, ensure global compliance and manage costs.
Best of local and global insights

Bringing finely tuned local knowledge together with global expertise from over 130 countries in the Grant Thornton network, we help you see the bigger picture so that you can make your next move with confidence.

Solutions that are right for the business

We know every business is different. Our team delivers tailored solutions so that you get what's right for your business, not just a "cut and paste" solution.

An experienced team

Our team has experience advising multinational clients across different industries and can provide solutions that make sense for your business.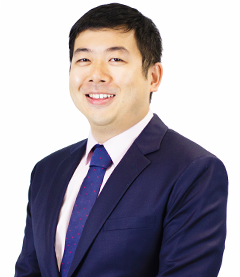 Singapore
Partner - Employer Solutions & Private Clients
Singapore
Adrian Sham has over 15 years' experience as a tax advisor focusing on advising companies, private clients and their families in Singapore on their tax structure and compliance requirements.
Learn more about Adrian Sham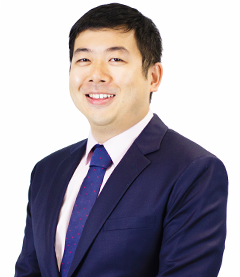 Career
Explore a career with our employer solutions team
Our people are at the core of our business. From autonomy at work to dedicated mentorship, our people are empowered to decide the direction and pace of their career development.
Browse career opportunities
Keep up to date with the latest news
Subscribe for timely technical updates and keep on the pulse with industry developments