Recognising revenue from software and cloud services
Past Event:
Tuesday, April 5, 2022
IFRS 15 or FRS 115 introduced in 2018 changed the revenue recognition rules significantly for software and cloud services companies.
In this webinar, our financial reporting specialist will explore common questions around revenue recognition from the perspective of companies in the software and cloud services sector.
Key focus areas include:
Can promised customisation and installation services be considered separately from the related software sale?
Should revenue on a time-based licence be recognised over time, or at a point in time?
In Software-as-a-Service ("SaaS") delivery models, can the licence and hosting be separated?
Speaker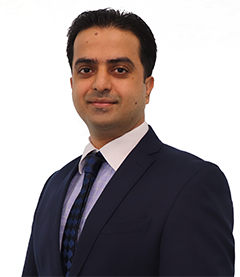 Partner – Financial Reporting Advisory Services
Chetan has more than 16 years of experience in servicing large national and multinational clients in the areas of Assurance, Indian GAAP, US GAAP and IFRS technical accounting advisory, specialising in financial instruments, leases, consolidation and revenue recognition.
Please reach out to Chetan Hans if you would like to know more about revenue recognition rules for software and cloud services companies.
Accounting updates
Join our mailing list to keep updated on financial reporting standards