Webinar: Back to basics year end employer reporting
Past Event:
Thursday, November 24, 2022
Despite organisations having reporting employment income for a long time, in recent years, organisations are facing greater difficulties in this area.
The shift in the way employees are being remunerated and the increasingly complex employment structures also brings about different challenges for Human Resource (HR) and Finance teams looking at employment income reporting.
Given the fast-changing landscape, more controversial situations have arisen. In this 1-hour webinar, our Employer Solutions team will cover the top 5 areas of contention that organisations face in payroll reporting and the considerations to manage them.
As part of the agenda, we will share common mistakes that we see in payroll reporting, focusing on the following areas:
Year End payroll reporting requirements (AIS/ Form IR8)
Remote workers in the Covid era
CPF and social security
Fringe benefits reporting
Equity reporting – breakout topic
Tax Clearance – breakout topic
Speakers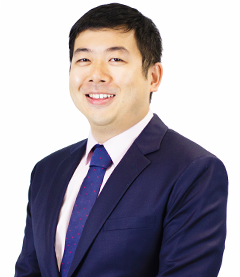 Partner - Employer Solutions & Private Clients
Adrian Sham has over 15 years' experience as a tax advisor focusing on advising companies, private clients and their families in Singapore on their tax structure and compliance requirements.
Senior Manager - Employer Solutions & Private Clients
Ruiyuan has over 13 years of experience in professional services firms and as an in-house advisor providing compliance and advisory services in the areas of individual income tax and employment tax in Singapore.