In 2019 we sought to take our Women in business campaign out into the real world and seek solutions to creating better gender balance in business.

Following launching our Women in business report in March which exposed the issues holding back women in leadership, and capturing the viewpoints of our Champions for action, we are pleased to release the last element of our campaign – our Blueprint for action.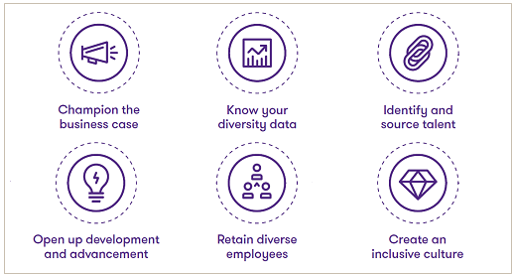 Business culture needs to be both diverse and inclusive, but change won't happen by itself – we need to take conscious action that is both deliberate and followed through. This action falls within six pillars – the foundations of Grant Thornton's Blueprint for action:
Champion the business case
Know your diversity data
Identify and source talent
Open up development and advancement
Retain diverse employees
Create an inclusive culture
The Blueprint for action is the third key element of our campaign. For more information about The Women in business report, watch our global video "Building a blueprint for action" now.
Download our blueprint
Download PDF [579 kb]