In today's fast changing business and regulatory landscape, dynamic organisations face several challenges with respect to financial reporting which could potentially impact the value of the businesses. There is an increasing need for accurate and timely financial information and our Financial Reporting Advisory Services (FRAS) team has developed innovative solutions to make financial reporting process smooth, time-bound and auditable.
How we help
Support on new standards - With major changes to accounting standards for Revenue recognition, Financial instruments and Leases, Companies are looking at significant changes not only to their accounting policies, but also their operation models to ensure there are no unexpected surprises. Changes introduced by these standard will entail enterprise wide changes to how Companies operate. We offer solutions to support companies manage this change by assisting them with impact assessment, computation of transition adjustments, training the relevant teams and support on preparation of disclosures.
IFRS/US GAAP Conversions - With our deep understanding of IFRS and SFRS we support companies in converting to IFRS or SFRS and suggest appropriate accounting policy choice where accounting standards provides an option to choose between alternative accounting treatments.
Financial Statement Preparation - In times of increasing complexity in accounting standard & disclosures and scrutiny from regulators and other stakeholders, we assist companies in drafting a full set of compliant SFRS and IFRS financial statements.
Consolidation - We have designed a tool to assist Companies in preparation of standalone and group financial statements. The tool uses a starting point as the trial balance of individual units or entities and produces consolidated financial statements of the group. The tool is an ideal solution for clients which use of excel workbooks to prepare consolidation workings, reporting under multiple GAAPs outside their accounting system and struggle to follow a common/ consistent chart of accounts across the group.
Accounting Policy Manual - Our online Accounting Policy Manual tool can be used to create customised web based interactive accounting manuals for Companies with accounting guidance to ensure consistency in accounting practices. This is ideal tool for multi-location businesses which enables Companies ensure consistent application of policies and also solicit feedback on changes due to changes in business environment.
Transaction based services - We also support companies with their ongoing accounting issues by advising them on accounting for business transactions such as acquisitions and divestments, tax products and complex financing structures, provide technical trainings to finance teams on new and emerging topics and support in external auditing process.
Why Grant Thornton
Grant Thornton Singapore's FRAS practice comprises a dedicated team of accounting and financial reporting professionals who provide end-to-end solutions and support services relating to complex financial reporting requirements of dynamic businesses.
Deep technical knowledge

Our senior professionals have deep technical accounting knowledge and a vast experience of advising clients on accounting matters.

Practical and valuable solutions

Combining auditing experience with our technology, the team understands practical complexities in financial reporting to deliver efficient and sustainable financial reporting solutions.

Work proactively with you

With our flatter structure, the team works closely with you to understand your situation, consider solutions that would work for you and pre-empts problems that could arise.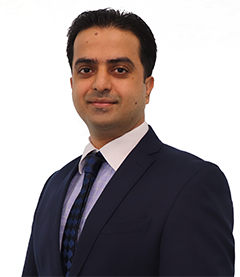 Singapore
Partner – Financial Reporting Advisory Services
Singapore
Chetan has more than 16 years of experience in servicing large national and multinational clients in the areas of Assurance, Indian GAAP, US GAAP and IFRS technical accounting advisory, specialising in financial instruments, leases, consolidation and revenue recognition.
Learn more about Chetan Hans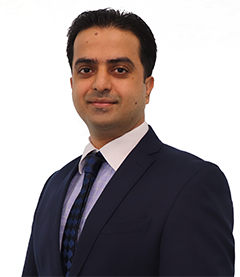 Keep up to date with the latest news
Subscribe for timely technical updates and keep on the pulse with industry developments