New global technology industry group
Grant Thornton announces new global technology industry group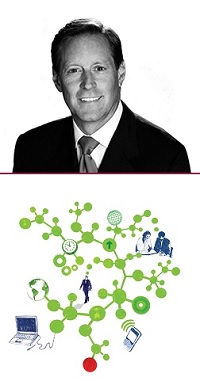 Grant Thornton today announced the creation of a global technology industry group. The group will provide a forum for Grant Thornton's technology specialists worldwide to share insights into the opportunities and challenges facing technology organisations, to help clients find solutions in this rapidly evolving sector. Steven Perkins will lead a team of specialists from across the Grant Thornton global network.
Terry Back, global leader of industries at Grant Thornton, said: "Around the world we are working with dynamic technology clients with an instinct for growth. Our team of specialists from across the network will work together to provide clients with the professional service, advice and foresight they require for growth. The team will collaborate to develop insights for businesses and commercial opportunities for the group."
Steven Perkins, global leader for the technology industry group, commented: "I am enthusiastic about the formation of our global team of senior partners focusing on the technology industry. We appreciate that this sector is a source of innovation for the global economy and are strongly committed to helping our clients grow."
Steven Perkins has 34 years of technology sector experience, developing and executing strategies to assist technology companies grow profitably and manage risk, as well as advising clients across a range of industries on the effective use of information technology. Prior to joining Grant Thornton, Steven served in senior roles within a number of Fortune 100 technology companies.
The technology group adds to Grant Thornton's global programme of industry specialisms which include, Energy & Cleantech, Financial Services, Food & Beverage, Hospitality & Tourism, Mining, Not for Profit, Public Sector and Real Estate & Construction.
Director of Public Relations and External Affairs
T +1 312 602 8955