Finance for Non-finance Professionals
Why Finance training matters?
Finance is an important yardstick to judge the performance of companies and individuals. All stakeholders must understand the importance and relevance of finance while making any business decision, whether one is in R&D, marketing, sales, manufacturing, or any other function.
Programme agenda
Our two-day programme guide will explain various facets of finance, which will help participants to better understand and analyze financial data as well as making meaning out of the financial data provided by various functions. Participants will gain an understanding in terms of techniques and principles used to prepare the financial statements as well.
The programme will also focus on the different types of costs involved and the relevance of each while making a decision along with working capital management, variance analysis, among other things.
The program objective is to raise the level of financial awareness of professionals and enable them to use financial information to make better short-term or long-term decisions in managing their businesses.
Who is it for?
Management Personnel from across functions (HR, Production, R&D, Business Development, Marketing etc.)
Project/ Operations/ Product Professionals
Startup founders and investors
All non-finance professionals
Personnel from Not-for-profit organizations
Deliverables
2 days of classroom training
Course handouts
Case studies and simulations
Assessments
Post training support – Query management
Certificate of participation
Learning Outcomes
Understand financial statements of the company and also interpret the information available in the same way
Prepare P&L and budget for their respective functions/ departments
Understand concept of cost and its importance in decision-making and identify areas for cost reduction
Understand concept of working capital and how to manage the same
Understand basics of Income Tax
Understand basics of Goods and sales tax
Brochure
Schedule: 7 & 8 October
Fees: SGD $999 + taxes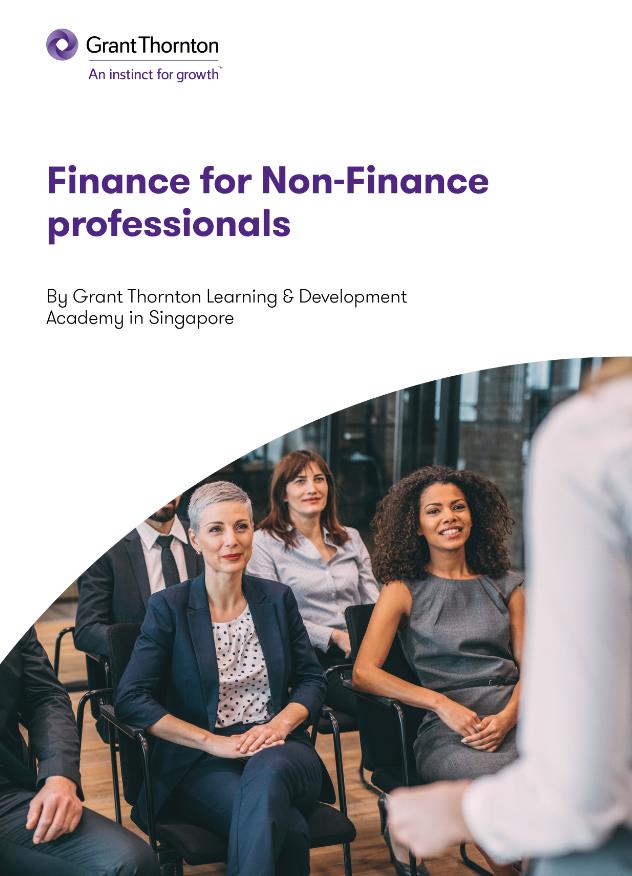 Download PDF [ 2165 kb ] [ 2168 kb ][ 2165 kb ]