Learning and Development Academy is an upskilling service offering of Grant Thornton providing result-oriented finance and accounting courses to professionals and students. Our impactful programmes can be customised to help you gain skills and capabilities in your areas of interest.
In the digital age of machine learning, we strongly believe in retaining the advantages of a classroom environment, making the most of group learning while paying extra attention to resolving individual queries. Our trainers are seasoned experts who will share their experiences along with the best practices followed in the industry.
Grant Thornton Learning and Development Academy will leverage Grant Thornton's rich experience in different domains across various industries and its knowledge base to share practical insights, helping participants understand and learn contemporary complex concepts
Programme: Finance for Non-finance Professionals
Schedule: 3 & 4 July
Location: Grant Thornton Office, 39 Robinson Road #18-04, The Estrella
Fees: SGD $999 + taxes


Why Finance training matters?
Finance is an important yardstick to judge the performance of companies and individuals. All Managers have to understand the importance and relevance of finance while making any business decision, whether one is in R&D, marketing, sales, manufacturing, or any other function.
Why us?
Access to a network of international firms with relevant experience
Knowledge of International GAAP, commercial application
Market credibility
Vast experience of delivering training sessions
Standard, globally accepted training methodology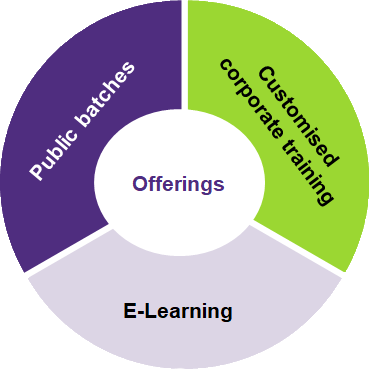 Brochure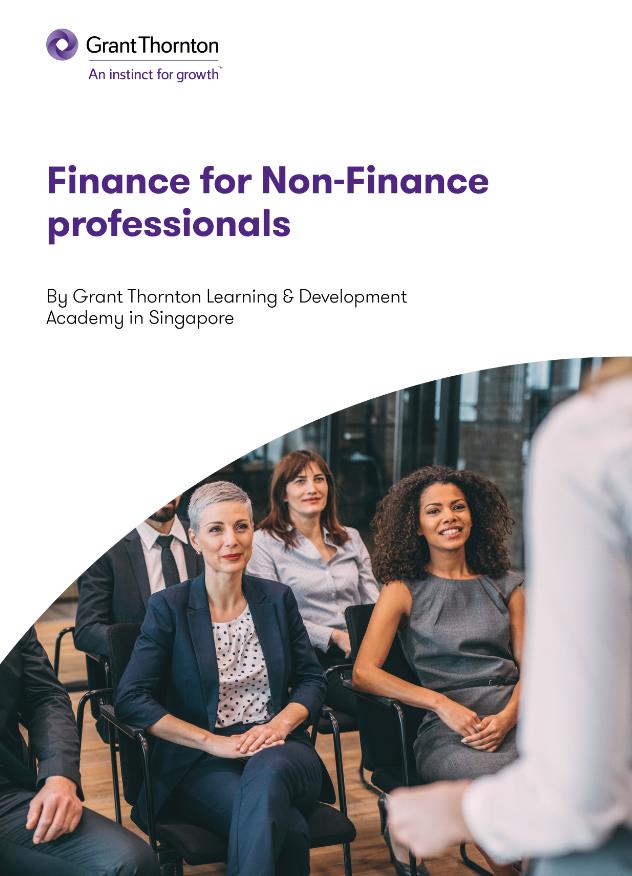 Programme agenda
Our two-day programme guide will explain how finance functions operate in a corporate and help you understand the use of the information provided by different functions, while preparing financial statements. Participants will gain an understanding in terms of techniques and principles used to prepare the financial statements.
The programme will also focus on the different types of costs involved and the relevance of each while making a decision along with working capital management, variance analysis, among other things.
The program objective is to raise the level of financial awareness of professionals and enable them to use the financial information to make better short-term or long-term decisions in managing their businesses.
Who is it for?
Head of functions like HR , Production, R&D, etc
Middle level managers
Independent directors
Startup founders and investors
All non finance professionals
Deliverables
2 day of class room training
Course handouts
Case studies and simulations
Assessments
Post training support – Query management
Certificate of participation
Learning Outcomes
Understand financial statements of the company and also interpret the information available in the same way
Prepare P&L and budget for their respective functions/ departments
Understand concept of cost and its importance in decision-making and identify areas for cost reduction
Understand concept of working capital and how to manage the same
Understand basics of Goods and sales tax