Wei Xin
Assistant Manager - Audit
I chose Grant Thornton because I wanted to be part of a dynamic company that people actually know your name across all service lines and levels. You become a fish that matters here and not just another small fish in a big corporate pond.
My advice to job seeking students is to not only choose a company for its name sake or the high starting salary but also for its environment and culture. 50% of your work experience is your job you sign up for but the other 50% is the environment and the people you work with. Choose a company that also provides you to be in an environment that you can flourish in with people that will invest in your growth. That's the best job that you can have to jump start your career and that's what we offer here at Grant Thornton.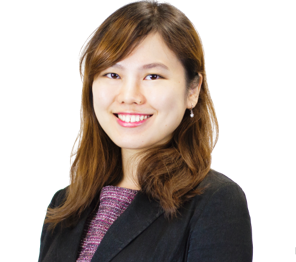 Amber
Associate - Audit
Our CEO, Rodger Flynn says that "we are building a firm that is best in class, in everything it does." I chose Grant Thornton because I believe in those words and want to make a difference to our colleagues, our clients, our profession and our communities.
As a medium-sized firm with a global presence, Grant Thornton is in a unique position where the firm is small enough for the community to be close-knitted and yet there are also opportunities to expand the network and work with colleagues from all over the world. This is part of Grant Thornton's core values to unite through global collaboration and promote a consistent culture of excellence together with deep respect for people.
The people are the "heart" of the firm. When everyone in the firm is fun-loving, easy-going, and responsible towards their work, there is a very good working atmosphere and they are people I love to work with. Grant Thornton values the professional and personal growth of their people, and people at all levels have opportunities to demonstrate their leadership abilities, develop agility in the fast-changing market, and gain increasing confidence in themselves with each "win". I am glad that I am constantly challenged to learn and grow with plenty of support from the management as this helps to develop me as a person.
The main piece of advice I would give to students is, stay curious and do not be afraid to ask questions because that is where most of your learning will take place.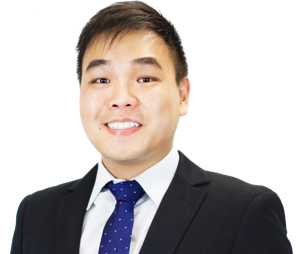 Glenn Foo
Assistant Manager - Secondee in Perth, Australia
I decided to do a secondment mainly out of curiosity and a little bit of wanderlust. I've always wondered how it was like working in a different country and culture, which is why I jumped at the chance to experience working in the Perth office of GT Australia.
My colleagues at the Perth office were really friendly and collaborative. In the office, I recall several occasions where colleagues of all levels would readily offer help just so that I might be able to go home a little earlier. All my experiences with clients were also extremely positive, as I find that they are much more aware of their responsibilities and are very willing to work closely with us to resolve any issues we might raise.
I think the greatest difficulty for me was having to prepare my own meals. Thankfully, I was able to cook a few dishes with the help of premixed sauces and some practice. My only advice for the next batch of secondees is to LEARN TO COOK... and make good friends with the fellow colleagues and secondees from other countries.
I believe this experience has helped my character development and also allowed me to pick up several new audit skills and methodologies that I think can be applied to the Singapore practice. Being exposed to a variety of client industries that are different from Singapore's client profile have also greatly widened my professional experience. I would not trade this experience for anything.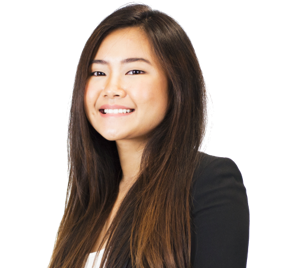 Gelin Ho
Assistant Manager - Secondee in Perth, Australia
I embarked on the secondment journey as I wanted to challenge myself in an unfamiliar context and also to experience the diverse cultures Australia has to offer. It has also allowed me to be more independent by throwing me out of my comfort zone and learning to adapt to a whole new environment.
Their company culture did not differ that much from GTSG – very open to discussion, hospitable and welcoming which made the entire secondment experience even more memorable. I went in as a Senior Associate and despite the heavy workload, I was glad I had the enthusiastic support from my co-workers to be able to finish my job on time. Teamwork was really the key so I didn't find it tough assimilating into the new environment. The secondment has helped to develop my technical and soft skills, which is important especially when dealing with the client.
Aside from work, GT Australia has bi-weekly or monthly company events such as lawn bowling, putt-putts, movie night, and many other activities which made the whole experience all the more enjoyable. We also took a road trip down south to Margaret River for wine tasting. It was so good!
Future secondees, busy season in Australia is almost similar to Singapore, but work hard and play hard! Carve time out of your busy schedule on the weekends and do touristy stuff like making a visit to Bells Rapids, The Pinnacles, City Beach, Margaret River, etc. Also, don't be afraid to make new friends.